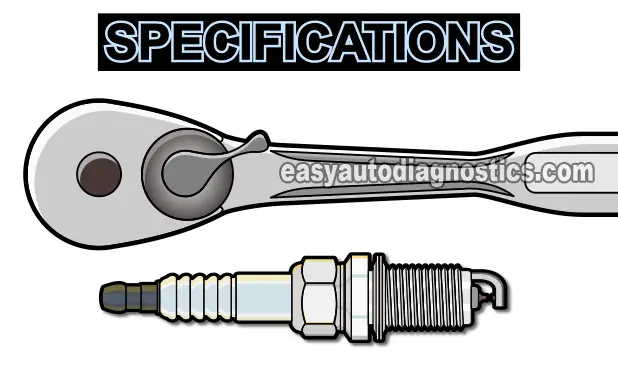 Here you'll find the essentials to tune-up your 1991, 1992, 1993, or 1994 3.0L Ford Ranger. You'll also find the cylinder head, intake manifold, and intake plenum manifold torque and tightening sequence specifications.
Contents of this tutorial at a quick glance:
Ignition System Specifications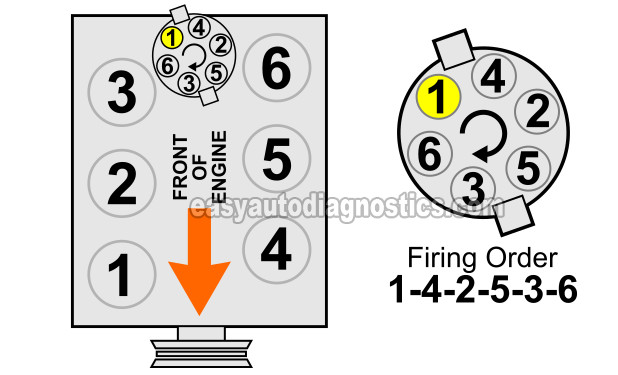 1994 was the last year model that the 3.0L V6 Ford Ranger used a mechanical distributor.
1991-1994: Spark Plug Cable Resistance
Ranger
7K (7000) Ohms for each 30 cm.
1991-1994: Spark Plug Air Gap
Ranger
0.042-0.046 inches (1.07-1.17 MM).
1991-1994: Base Ignition Timing
Ranger
10° BTDC (before top dead center).
NOTE: The inline SPOUT connector must be disconnected.
1991-1994: Original Equipment Spark Plug
Spark Plug
Motorcraft AWSF-32P (OE)
Motorcraft SP413 (supercedes AWSF-32P)
Fuel System Specifications
1991-1994 3.0L V6 Ford Rangers use the EEC-IV electronic fuel injection system. This system uses a fuel injection computer with 60 pins.
Fuel pump is inside the gasoline tank.
1991-1994: Fuel Pressure With Key On Engine Off
Ranger
35-40 PSI (2.5-2.8 Kg/cm²).
Fuel Pressure With Key On Engine Running
Ranger
30-45 PSI (2.1-3.2 Kg/cm²).
1991-1994: Fuel Injector Resistance
Ranger
15-18 Ohms (individual resistance).
Location Of The Fuel Pump Inertia Switch
Ranger
Passenger side, beneath glove box.