Circuit Diagram Of The Front O2 Sensor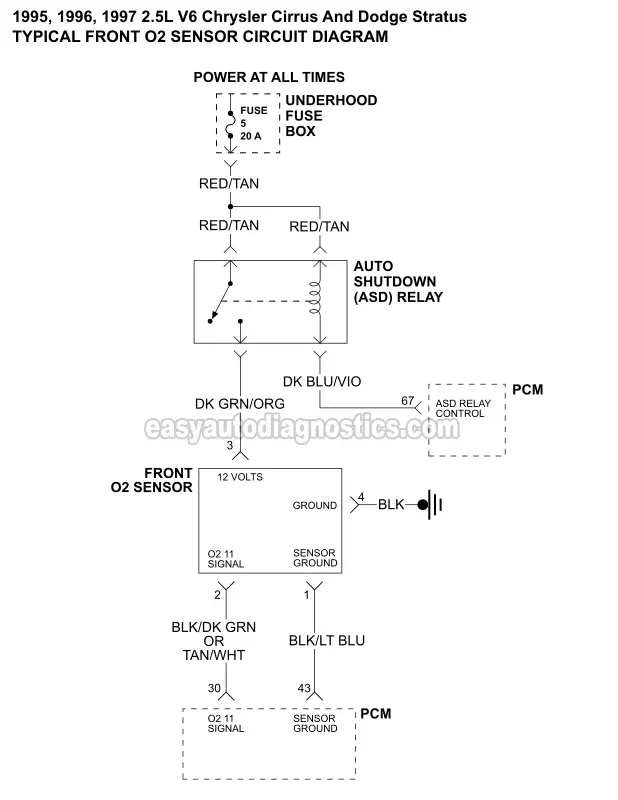 Where To Buy The Oxygen Sensor And Save Some $$$
If you find, after testing the upstream oxygen sensor that its heater element is fried, take a look at the links below. I think they'll save you some bucks:
NOTE: If you're not sure if the above upstream O2 sensor fit your particular 1995-1997 2.5L Dodge/Plymouth, don't worry, once you get to the site, they'll make sure the sensor is the right one, if not, they'll find you the right one.
More 2.5L V6 Chrysler Diagnostic Tutorials
You can find a complete list of Chrysler 2.5L tutorials in these two indexes:
Here's a small sample of the tutorials you'll find in the index:

If this info really saved the day, buy me a beer!