Broken TPS Connector
One of the most common problems you're going to encounter on your 2.5L Ford Ranger (Mazda B2500) with the throttle position sensor is a broken connector.
It doesn't matter how carefully you disconnect the throttle position sensor from its connector, the locking tab (on the connector) will break.
There's a good chance, that if the locking tab (on the TP connector) isn't broken on your Ford Ranger, you have already broken it by disconnecting it.
If the locking time is broken, you should replace it. The connector itself is not expensive and you can buy it here: Standard Motor Products S-867 Pigtail and Socket.
Where To Buy The TPS And Save
The throttle position sensor really isn't an expensive component. But it never hurts to save a few bucks on it. The following links will help you comparison shop for it and maybe even save a few bucks:
More 2.5L Ford Ranger Tutorials
You can find a complete list of tutorials here: Ford 2.5L Index Of Articles.
Here's a sample of the tutorials you'll find there: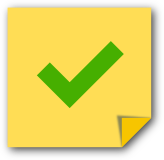 If this info really saved the day, buy me a beer!