Where To Buy The Alternator And Save
If your test results indicate that the alternator is defective, check out the following links. I think that they'll help you to comparison shop for it and maybe even save a few bucks:
Not sure if the alternator above fits your particular Ford Mustang (Ford Thunderbird or Mercury Cougar)? No worries, once you get to the site, they'll ask you for your vehicle's specific information. With this info, they'll make sure it fits. If it doesn't, they'll find you the right one.
More 3.8L Ford Tutorials
You can find more tutorials for your 3.8L V6 Ford Mustang (Ford Thunderbird, Mercury Cougar) in these two indexes:
Here's a sample of the tutorials you'll find in the index: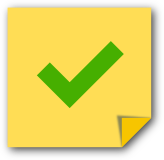 If this info really saved the day, buy me a beer!