Where To Buy The Alternator And Save
The alternator, for the 2.8L S10/S15 doesn't come cheap. The links below will help you shop/compare and see where you can find the best deal on the original AC/Delco (Remy) alternator:
Not sure if the above alternator and alternator belt fit you particular 2.8L equipped S10 Pick-up (Blazer)? Don't worry, once you get to the site, they'll make sure the parts fit and if they don't they'll ask you about your S10/S15's specifics to find you the right parts.
More GM 2.8L Tutorials
To see all of the 2.8L S10/S15 specific articles, go to: GM 2.8L Index Of Articles.
Here's a sample of the articles you'll find in the Index of Articles: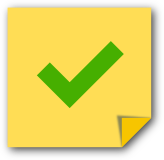 If this info really saved the day, buy me a beer!