Where To Buy The Ignition Control Module And Save
If you find that you do have a defective ignition control module (ICM), the following links will help you to comparison shop for the ignition control module (ICM) on your S10:
Not sure if the above ignition control module (ICM) fits your particular S10? Don't worry, once you click on the links and arrive on the site, they'll make sure it fits! If it doesn't, they'll find you the right one.
More GM 2.8L Tutorials
To see all of the 2.8L S10/S15 specific articles, go to: GM 2.8L Index Of Articles.
Here's a sample of the articles you'll find in the Index of Articles: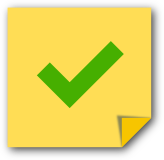 If this info really saved the day, buy me a beer!