How To Adjust The TPS
The TPS, on the 1986 to 1991 S10 and S15 vehicles covered by this tutorial, has to be adjusted if removed and replaced.
The adjustment procedure is easy and below you'll find it explained in a step-by-step way:
Tap into the DK BLU wire of the TPS with the red multimeter test lead.

The TP sensor must remain connected to its connector during the whole adjustment procedure.

Ground the black multimeter test lead on the battery negative (-) terminal.
Turn the key On but don't crank or start the engine.
Your multimeter should read 0.42 to 0.45 Volts DC with the throttle plate closed.

If the multimeter does not read 0.42 to 0.45 Volts DC, then the TPS is not adjusted to specification.

To adjust the TPS:

Loosen the TPS screws.
Rotate the TPS till your multimeter registers 0.42 to 0.45 Volts and tighten the screws.

After tightening the TPS screws, check the voltage reading on the DK BLU wire to make sure it's within the indicated specification.
After the adjustment is done, disconnect the battery negative (-) cable from the battery to reset the fuel injection computer. This is a very important step for the computer to recognize the new closed throttle plate angle voltage value as 0 degrees!
Where To Buy Your TP Sensor And Save
Where can you buy the original AC Delco TP sensor for your 1986 to 1991 2.8L V6 S10/S15? You can buy it at your local auto parts store, but it's gonna' cost a whole lot more. I suggest taking a look at the price of the TP sensor in the following links and compare:
Not sure if the above TP sensor fits your particular 2.8L Chevy S10 Pick-up? Don't worry, once you get to the site, they'll make sure it fits by asking you the particulars of your vehicle. If it doesn't fit, they'll find you the right one.
More GM 2.8L Tutorials
To see all of the 2.8L S10/S15 specific articles, go to: GM 2.8L Index Of Articles.
Here's a sample of the articles you'll find in the Index of Articles: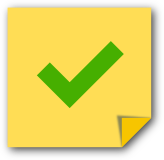 If this info really saved the day, buy me a beer!