Where To Buy The Fuel Pump And Save
The fuel pump in your 3.2L Isuzu Rodeo (Amigo or Honda Passport) is located inside the fuel tank. The fuel pump can be bought in any auto parts store, but I think you'll find the better price online. The following fuel pumps are pretty good deals:
Not sure if the above fuel pumps fit your particular Isuzu? Don't worry, once you get to the site, they'll make sure it fits by asking you the specifics of your vehicle. If it doesn't fit, they'll find you the right one.
More 3.2L Isuzu Diagnostic Tutorials
You can find a complete list of 3.2L Isuzu tutorials in this index: Isuzu 3.2L Index Of Articles.
Here's a small sample of the tutorials you'll find in the index: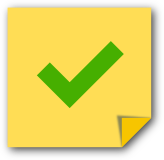 If this info really saved the day, buy me a beer!