Engine Mechanical:

Misfire Troubleshooting

The pistons and cylinder head valves are the ones that are responsible for the 'Air' part of the equation.

If the engine is unable to compress the air, that it's breathing, your car is gonna' experience a misfire (rough idle) that no matter what you replace, the rough idle will persist.

Engine burning excessive amounts of engine oil which will cause carbon build up on the spark plug's center electrode, eventually stopping spark.

Other engine mechanical problems are: vacuum leaks, dirty throttle plate and throttle bore. Here are some specific tests that you may have to look into and perform:
Engine Compression Test.

This will confirm if the misfire or rough idle is due to burned or severely worn cylinder head valves or piston rings.

Vacuum Leak Tests.

Physically check all vacuum hoses for dry rot, tears, and holes.
Spraying carb. cleaner spray around the areas where the manifold bolts to the cylinder head (with a cold running engine) to pinpoint leaking intake manifold gaskets.

Inspect and clean the throttle body.

Carbon deposits can accumulate on the throttle plate and bore and cause idle quality problems.
Cleaning should be done with a toothbrush and an approved throttle body spray cleaner.
Related Articles
You can find a complete list of Suzuki test articles here: Suzuki Index Of Articles.
Here's a list of articles you'll find there: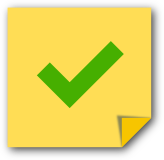 If this info really saved the day, buy me a beer!