Where To Buy The MAF Sensor And Save
Depending on whether you buy your MAF sensor at your local auto parts store, it's gonna' cost you an arm and a leg. The best place to buy it and save a few bucks is is online.
The following links will help you comparison shop for the MAF sensor:
Not sure if the MAF sensor fits your 2.5L Suzuki Verona? Don't worry, once you get to the site they'll make sure it fits by asking you the specifics of your particular Suzuki vehicle. If it doesn't fit, they'll find you the right MAF sensor.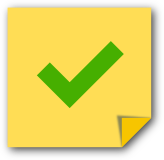 If this info really saved the day, buy me a beer!