DIAGRAM 2:

Manual Transmission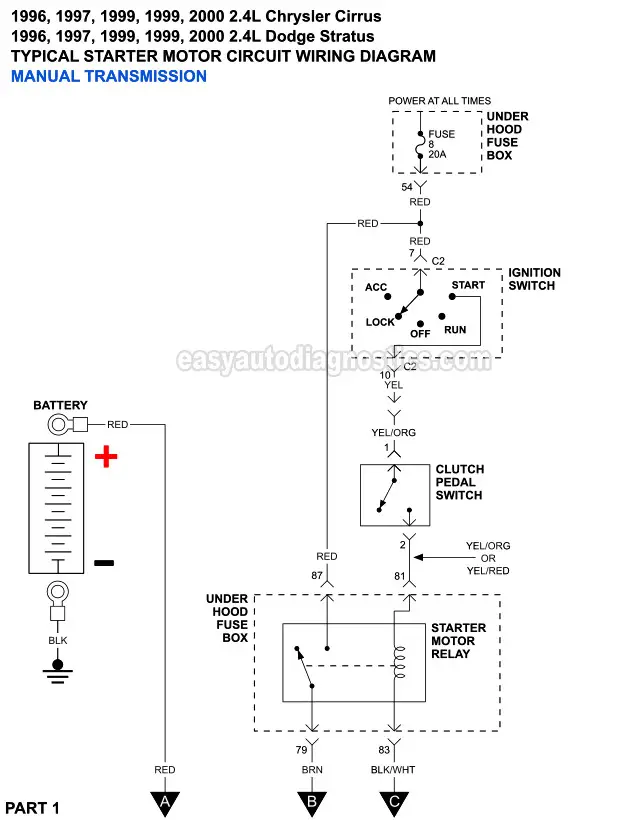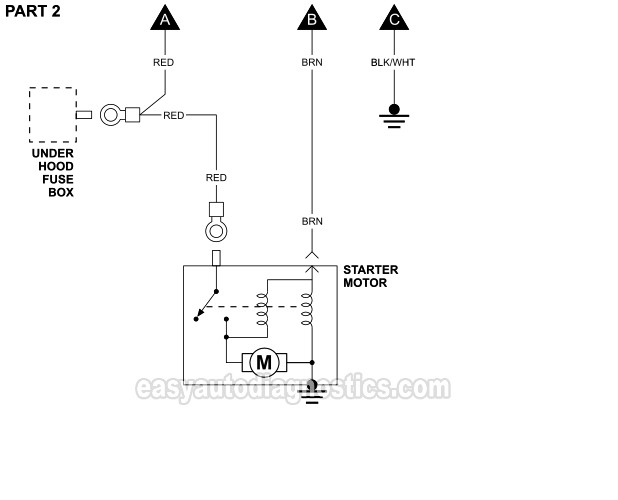 Here is the typical and simplified starter motor wiring diagram for the 1996, 1997, 1998, 1999, 2000 2.4L Chrysler Cirrus and 1996, 1997, 1998, 1999, 2000 2.4L Dodge Stratus equipped with a manual transmission.
The starter motor can be easily bench-tested. You can find the tutorial explaining the starter motor bench test here: How To Bench Test A Starter Motor (Step By Step).
More 2.4L Chrysler And Dodge Tutorials
You can find a complete list of 2.4L Chrysler and Dodge tutorials in this index:
Here's a small sample of the tutorials you'll find in the index: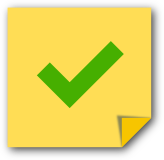 If this info really saved the day, buy me a beer!