DIAGRAM 1:

2.5L Engine VIN Code N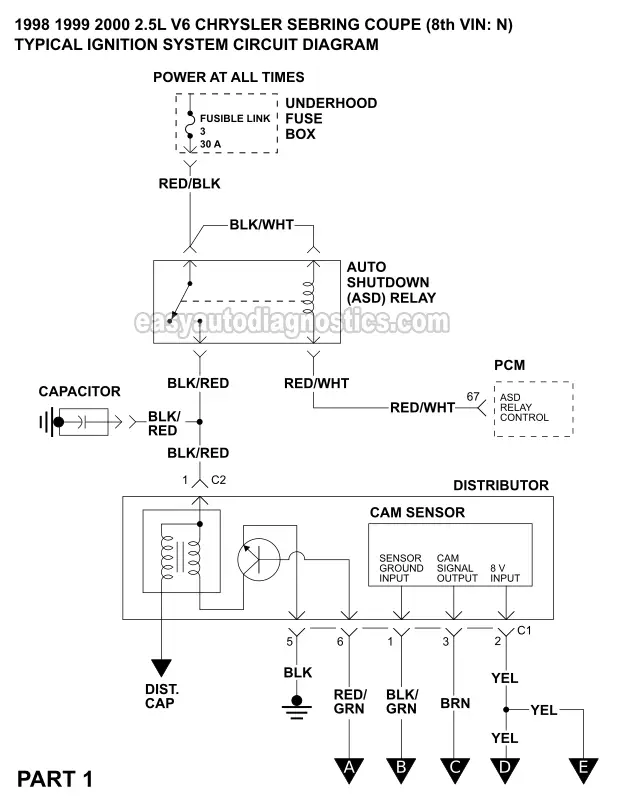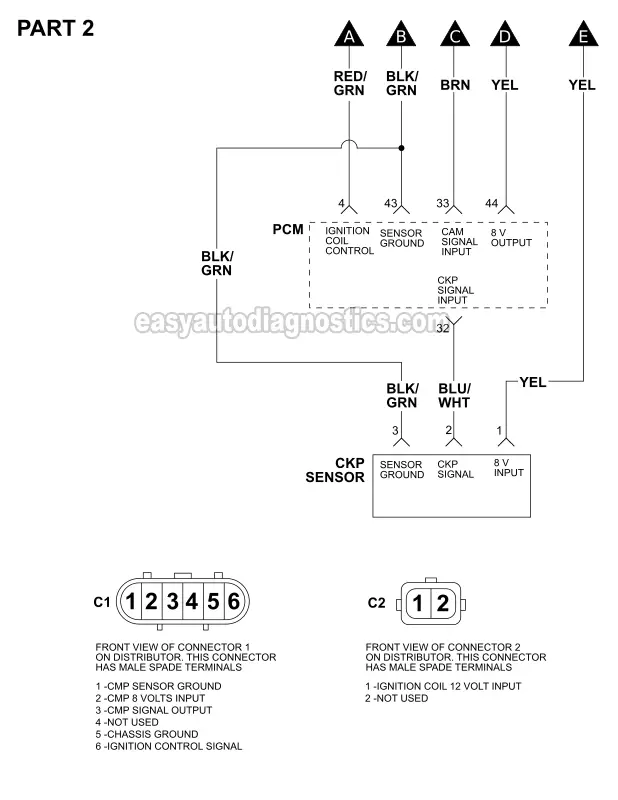 This typical circuit diagram of the ignition system applies only to the 1998, 1999, 2000 2.5L V6 Chrysler Sebring Coupe. To be more specific: Your Sebring's engine code (8th VIN character) must be a letter N.
NOTE: Testing the camshaft position sensor (located inside the distributor) can be easily done. The following tutorial explains the test: How To Test The Camshaft Position Sensor Inside The Distributor (2.5L Chrysler).