DIAGRAM 2:

2.5L Engine VIN Code H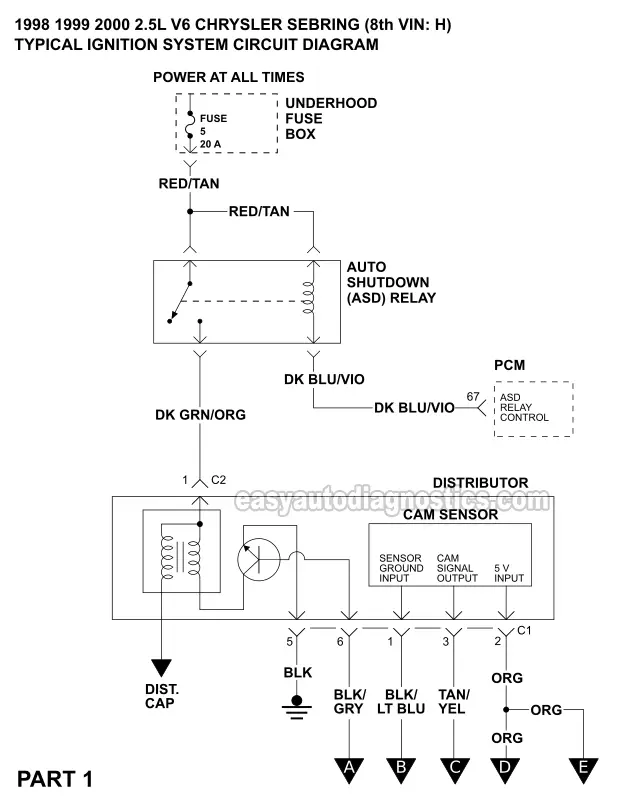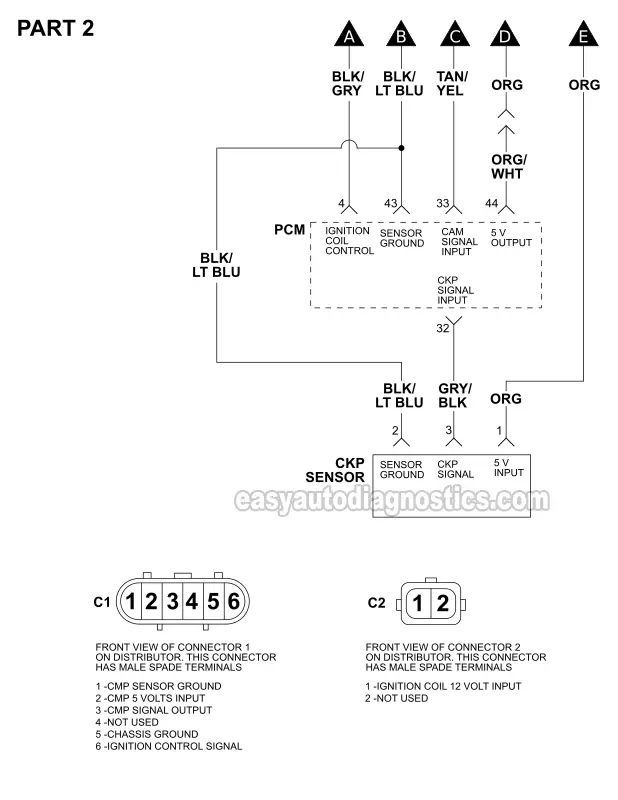 NOTE: The above ignition system circuit diagram applies to the engine VIN code H 2.5L V6 equipped Sebring. The engine VIN code is the 8th character of the VIN (Vehicle Identification Number).
Testing the camshaft position sensor (located inside the distributor) can be easily done. The following tutorial explains the test: How To Test The Camshaft Position Sensor Inside The Distributor (2.5L Chrysler).
More 2.5L V6 Chrysler Diagnostic Tutorials
You can find a complete list of Chrysler 2.5L tutorials in this index:
Here's a small sample of the tutorials you'll find in the index:

If this info really saved the day, buy me a beer!