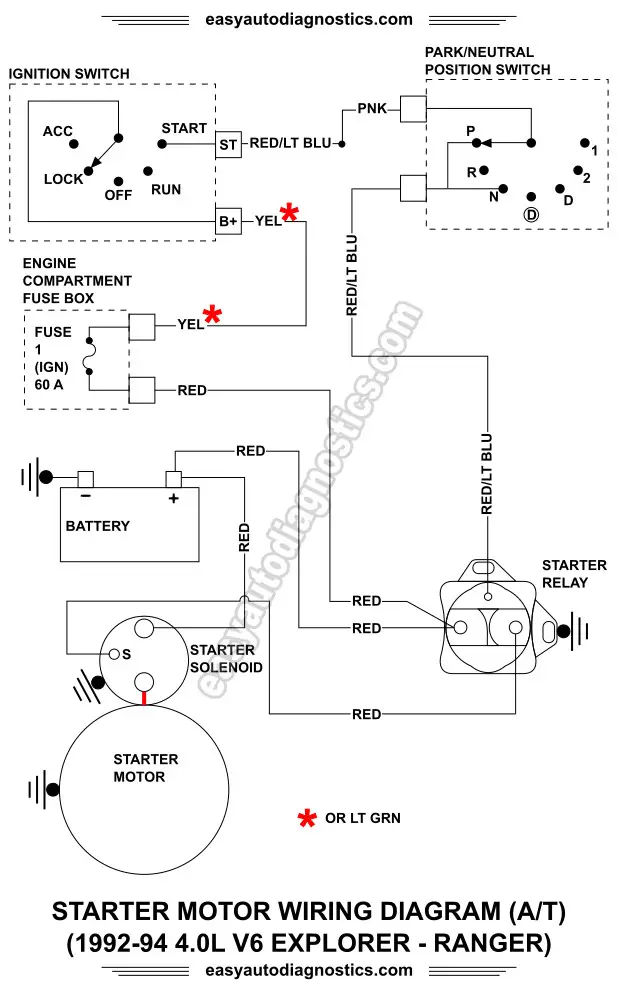 This wiring diagram applies to the 1992, 1993, and 1994 4.0L V6 Ford Explorer and 4.0L V6 Ford Ranger.
My intention, in creating this wiring diagram, was to have something easy to read and hopefully I succeeded.
NOTE: The above wiring diagram applies only to the automatic transmission equipped 4.0L Ford Explorer and Ranger. In the next page is the wiring diagram for the manual transmission equipped 4.0L V6 Ford Explorer and Ford Ranger.