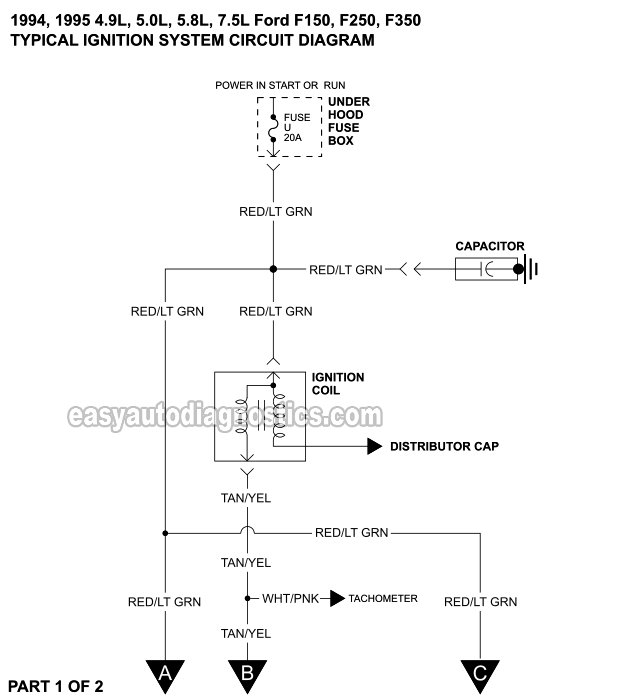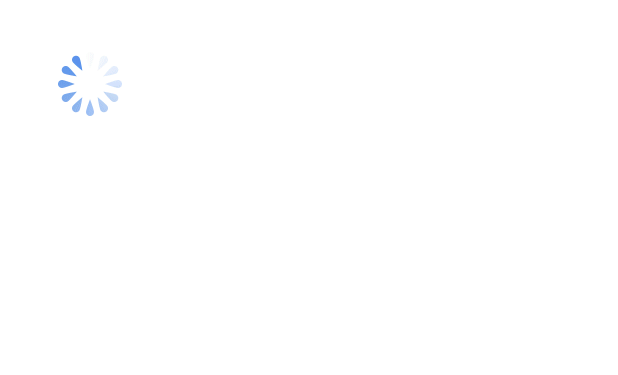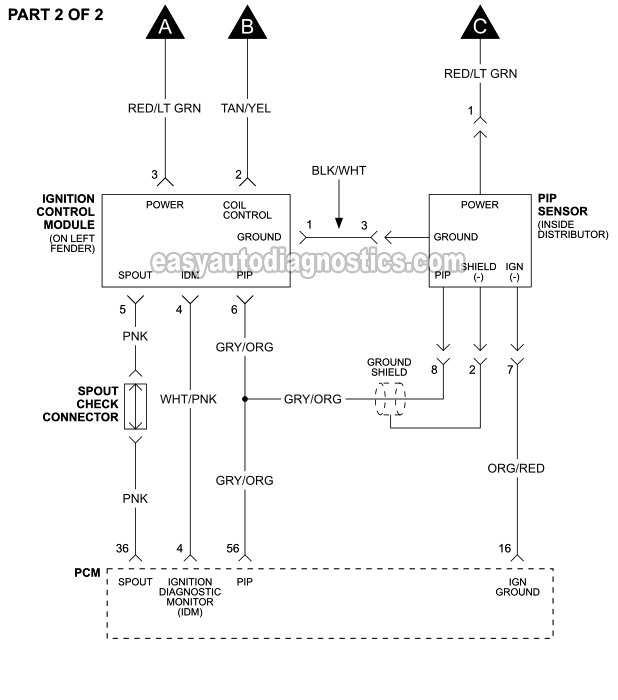 This simplified ignition system wiring diagram applies to the following 4.9L, 5.0L, and 5.8L equipped vehicles:
1994-1995 E150, E250, and E350.
1994-1995 F150, F250, and F350.
1994-1995 Bronco.
The PIP (Profile Ignition Pickup) is the defacto crankshaft position sensor and is located inside the distributor (although in the wiring diagram it's not illustrated as so).
NOTE: You can find the ignition control module test explained here: How To Test The Ford Ignition Control Module.
You can find the 1992-1993 ignition system wiring diagram here: Ford Ignition System Circuit Diagram (1994-1995 4.9L, 5.0L, And 5.8L).
In the next page you'll find the ICM connector's pinout with a brief description of each wire.