DIAGRAM 2:

With Sealed Beam Headlights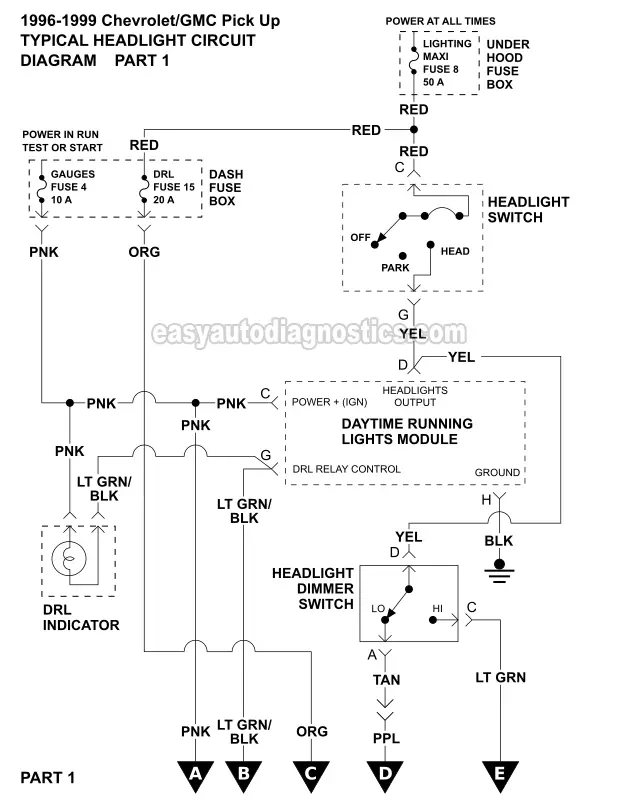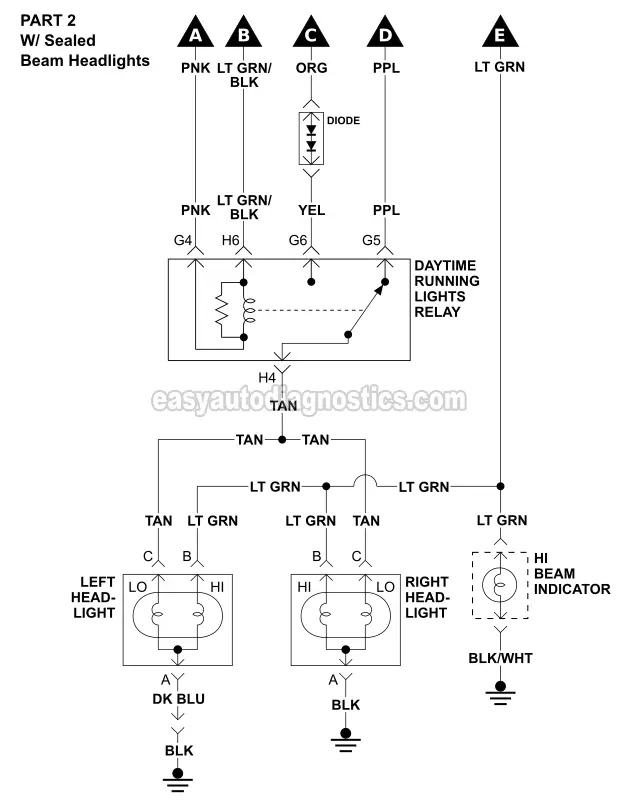 The above typical headlight circuit diagram applies to the 1996, 1997, 1998, and 1999 Chevrolet/GMC 1500, 2500, and 3500 pick-up with sealed beam headlights.
NOTE: If you have QUAD headlights, then you'll have a separate bulb for the LO and Hi beams. If you have sealed beam headlights, then you'll only have two headlight assemblies with each one have a LO beam and HI beam filament.
More GM 4.3L, 5.0L, And 5.7L Tutorials
You can find a complete list of GM 4.3L, 5.0L, and 5.7L tutorials in this index:
Here's a small sample of the tutorials you'll find in the index: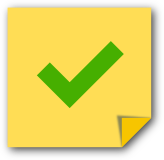 If this info really saved the day, buy me a beer!