Step 2:

Disassemble The MAF Sensor To Clean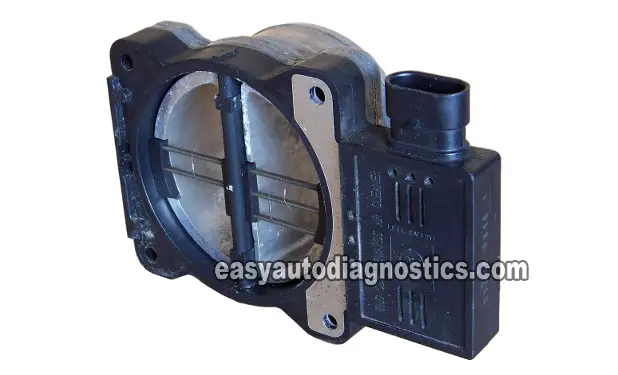 The MAF sensor is made up of three parts and it can be very easily disassembled. How?
We need to remove the four torx head type bolts to disassemble it. You'll need a torx-head bit-socket and a ratchet, or a torx-head screw-driver to remove them (the torx size is T27 and you can find this tool in just about any auto parts store).
As you can see in the photo, we need only to remove the part with the metal mesh to expose the front of the hot-wires that are exposed to the incoming air flow. But if all three pieces come apart when you remove the four torx head bolts, well that's OK too.
Don't worry about mixing up the three parts, since each piece fits into the other in a certain specific way. It's impossible to re-assemble MAF sensor wrong. But it may help you to re-assemble it faster if you make some identifying marks on each part of the MAF sensor.
Step 3:

Spray Clean The MAF Sensor Hot-Wires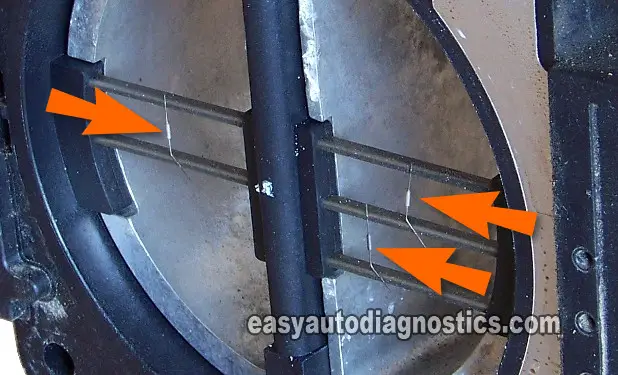 The MAF sensor is made up of 3 Hot-Wires (see photo).
IMPORTANT: It's not necessary to physically clean the hot-wires. Just spraying them with the appropriate cleaning spray is enough to clean them. I can tell you from personal experience that physically touching them to clean them, even with something like a cotton swab, can break them.
You'll know they're dirty because the normally light-grey colored resistors will be covered in a coat of black or dark grey 'fuzz'.
Once you've sprayed them, and the fuzz has been removed, you're now ready to re-assemble the MAF sensor.
Step 4:

Re-Assemble The MAF Sensor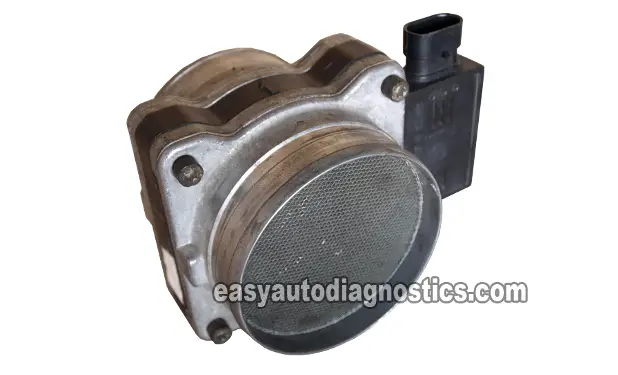 Match up the marks you made on the individual MAF sensor's parts. Install the four torx-head bolts and tighten them to a proper torque.
Re-install the MAF sensor to its location in the engine compartment. Once everything is tightened up, road test the car or truck to verify the MAF cleaning.
Now, if your car or truck's performance did NOT improve after the cleaning, then the contaminated (dirty) MAF sensor you just cleaned was NOT the cause of the issue you're trying to solve. I recommend looking into testing the MAF sensor itself to see if it's bad. The test article is here: How To Test The MAF Sensor.
If you did not have a serious drive-ability issue with your car or truck and you were just cleaning the MAF sensor as a maintenance/preventive measure, you'll notice the benefits in the long term. What specifically? For one, better gas mileage. Two, you'll continue to enjoy the engine's normal power/acceleration.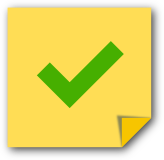 If this info really saved the day, buy me a beer!