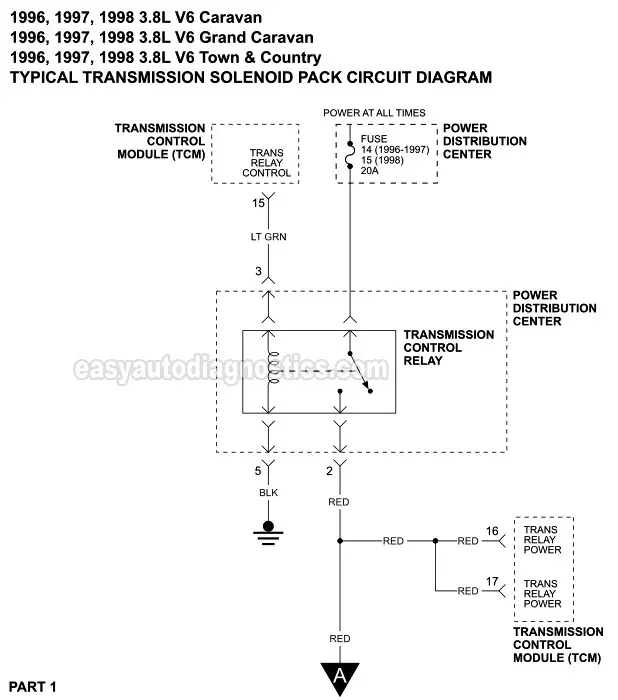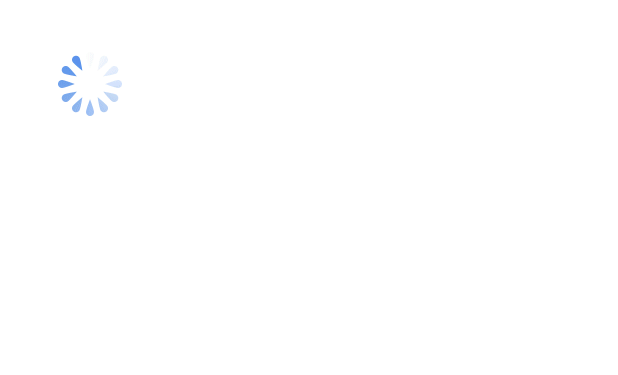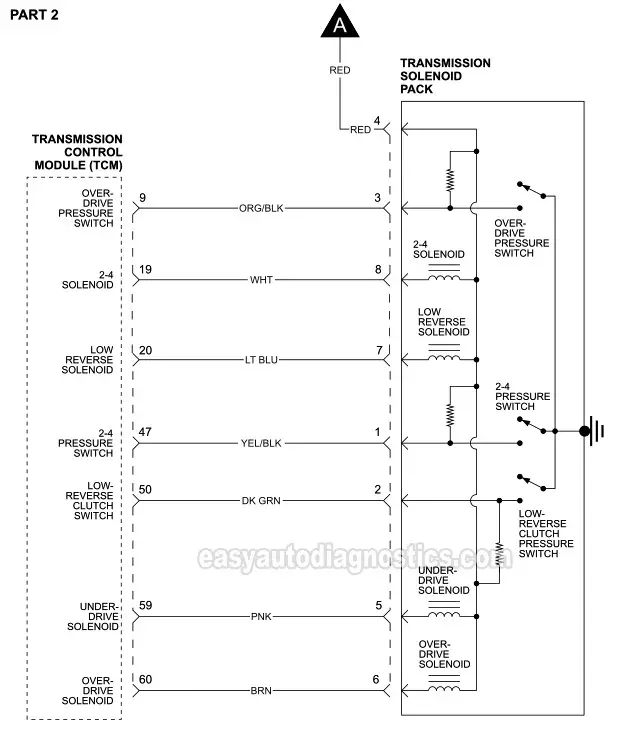 Here is the typical and simplified transmission solenoid pack wiring diagram for the following vehicles:
3.8L Chrysler Town & Country: 1996, 1997, 1998.
3.8L Dodge Caravan: 1996, 1997, 1998.
3.8L Dodge Grand Caravan: 1996, 1997, 1998.
Circuit Descriptions Of The Chrysler Transmission Solenoid Pack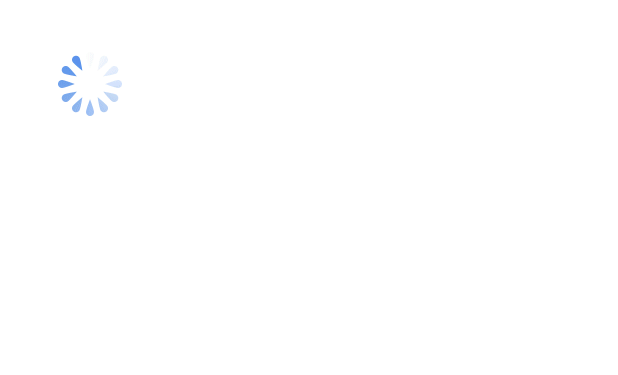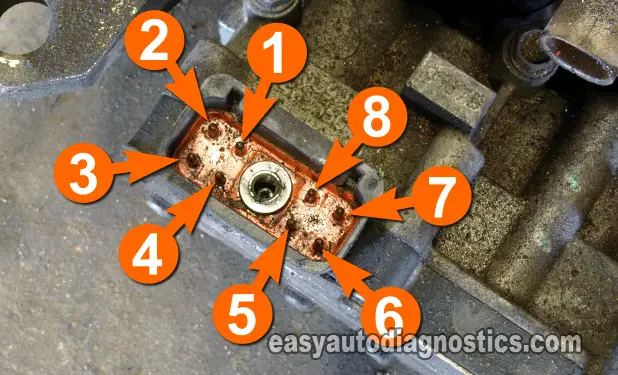 Solenoid Pack Connector Pin Out
Pin
Wire Color
Description
1
YEL/BLK (yellow w/ black stripe)
2-4 Pressure Switch
2
DK GRN (dark green)
Low/Reverse Pressure Switch
3
ORG/BLK (orange w/ black stripe)
Overdrive Pressure Switch
4
RED (red)
Power (10 to 12 Volts DC)
5
PNK (pink)
Underdrive (UD) Solenoid
6
BRN (brown)
Overdrive (OD) Solenoid
7
LT BLU (light blue)
Low/Reverse Solenoid
8
WHT (white)
2-4 Shift Solenoid
The transmission solenoid pack can be easily tested. The following tutorials will help you test it:
More 3.8L V6 Chrysler, Dodge, And Plymouth Mini-Van Tutorials
You can find a complete list of 3.8L V6 Chrysler, Dodge and Plymouth mini-van tutorials in this index:
Here's a small sample of the tutorials you'll find in the index: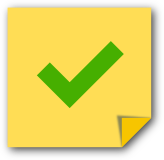 If this info really saved the day, buy me a beer!