Here you'll find the typical power window circuit wiring diagrams for the 1991, 1992, 1993, 1994, 1995, and 1996 5.2L V8 Dodge Dakota.
The circuit wiring diagram includes the following circuits: Left front master window switch, right front window switch, left window motor, and the right window motor.
DIAGRAM:

1991-1996 5.2L V8 Dodge Dakota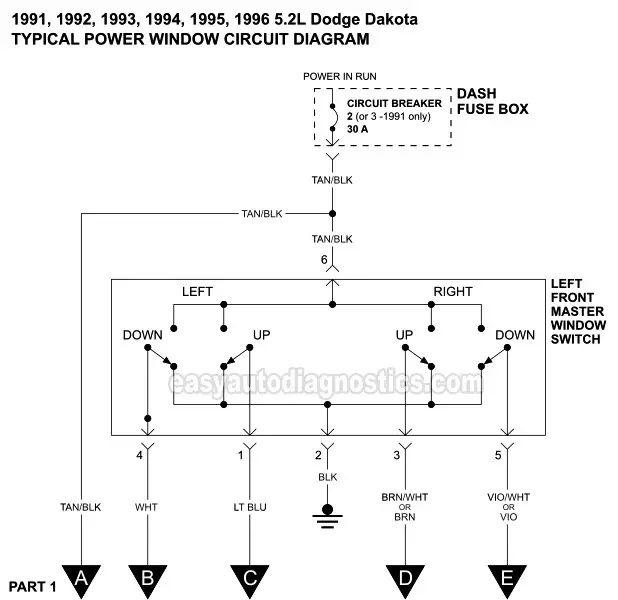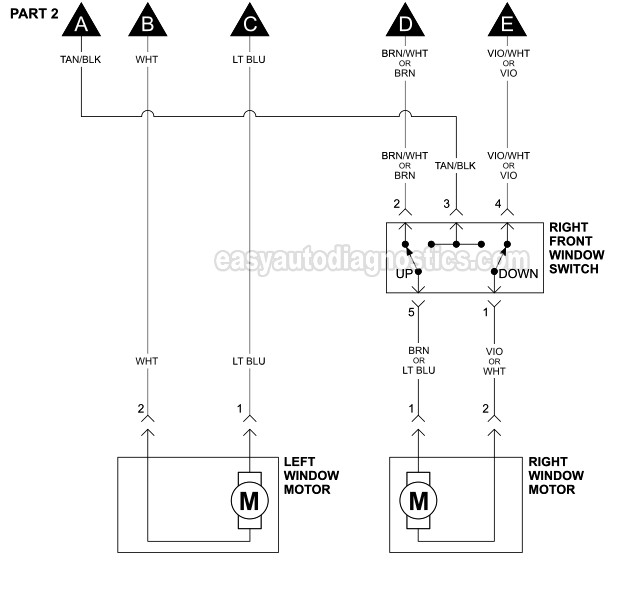 More 5.2L Dodge Dakota Tutorials
You can find a complete list of 5.2L Dodge Dakota and Durango tutorials in this index:
Here's a small sample of the tutorials you'll find in the index: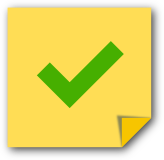 If this info really saved the day, buy me a beer!