TEST 6:

Testing The Continuity Of The Headlight Circuit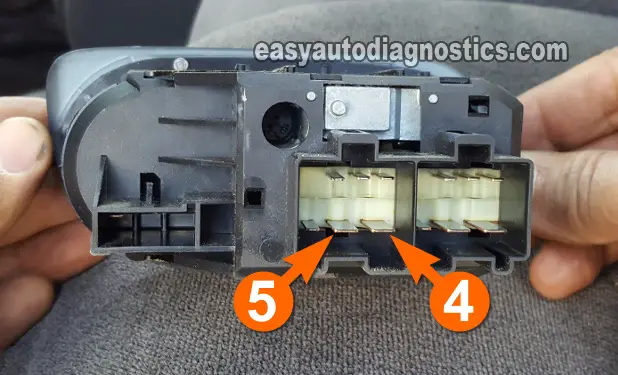 If you've reached this point, you have checked:
Fuses (TEST 1 and TEST 2).
That battery power is available at the DK BLU/ORG wire of the black headlight switch connector (TEST 3).
That the headlights come ON when you jumpered female terminals 4 and 5 of the black headlight switch connector (TEST 4).
In this last test we're gonna' check the continuity of the head-lamp circuit inside the headlight switch.
Continuity is when your digital multimeter registers an Ohms value. No-continuity is when it registers the letters OL.
This is a pretty easy test that's done with your digital multimeter in Ohms mode.
OK, this is what you need to do:
1

Place your multimeter in Ohms mode.

2

Turn the headlight switch knob to the 'headlights on' position.

3

Test for continuity between male spade terminals 4 and 5. See the photo above.

If all is OK, your digital multimeter should register continuity. In layman's terms, this means any resistance value that is not an OL reading.

4

Turn the knob back to it's 'headlights off' position.

Your multimeter should now show NO continuity. This is usually represented on the multimeter's screen by the letters OL.
Let's take a look at what your test results mean:
CASE 1: The multimeter DID NOT register continuity. This tells you that the headlight switch is defective and needs to be replaced.
CASE 2: The multimeter registered continuity. This test result tells you that the head-lamps circuit, inside the headlight switch, is OK.
More 4.6L, 5.4L Ford Diagnostic Tutorials
If this tutorial save the day, then you might be interested in a few others that I have written up. You can check out the rest of the Ford F150, F250, and Expedition tutorials in this index:
Here's a small sample of the tutorials you'll find in the index: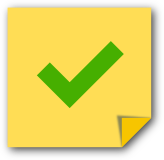 If this info really saved the day, buy me a beer!