Fuse #18 Keeps Blowing
If you're having the #18 (of the under-dash fuse/relay box) fuse blow every time you replace it and turn on the headlights, then the following troubleshooting suggestions may help.
Fuse #18 keeps blowing after installing an after-market component (e.g. radio, etc.):
This is probably the most common cause of a '#18 fuse keeps blowing' problem.
So, if you're currently experiencing this type of problem (after installing an after-market component), then here are some suggestions that might help:
Remove and disconnect the after-market component and check to see if the wiring is fried.
With the component removed and unplugged from the engine wiring harness, re-install a 5 amp fuse (in the #18 fuse slot) and see if gets blown.
If the #18 fuse doesn't get blown any more, then you've found the solution.
If the #18 continues to get blown, then there's a good chance that the wiring has fused/melted together behind the instrument panel.
Fuse #18 keeps blowing but no after-market component (i.g. radio, etc.) was installed:
This usually means that a component that gets power from the light blue with black stripe (LT BLU/BLK) or the light blue with red stripe (LT BLU/RED) of the headlight switch 6-terminal black connector has a short to Ground.
Here's a list of the components that get power from each wire on the 1997-1998 Ford F150, F250, and Expedition:
LT BLU/BLK wire:
Radio.
LT BLU/RED wire:
Function Selector Switch Bulb (A/C-Heater Control Panel).
Ashtray Illumination Bulb.
Instrument Cluster Illumination Bulbs (5).
4 Wheel Drive Mode Switch Bulb (if 4X4 equipped).
Steering Wheel Illumination Bulbs.
Left Power Window Switch LED Lights.
Right Power Window Switch LED Lights.
The next step is to remove each component and expose its wiring. Once the wiring is exposed, you need to verify that the insulation on the LT BLU/BLK or LT BLU/RED wire is not damaged and exposing the copper wiring inside of it.
If you find the wire's insulation damaged and exposing its copper wiring, then you've found the problem that's blowing the #18 fuse.
More 4.6L, 5.4L Ford Diagnostic Tutorials
There are quite a few tutorials for the 4.6L and 5.4L equipped Ford F150, F250 pick-ups and Expedition SUV. You can check them out in this index:
Here's a small sample of the tutorials you'll find in the index: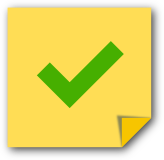 If this info really saved the day, buy me a beer!