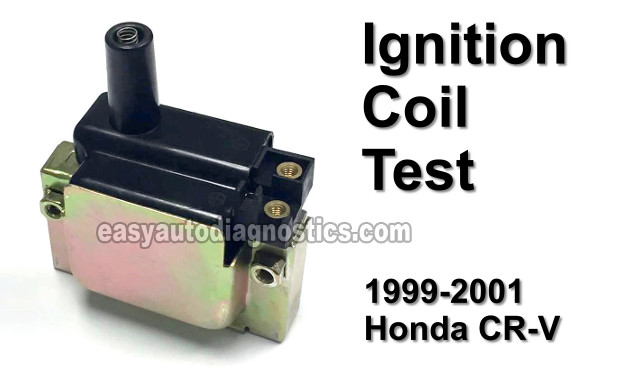 As you're probably already aware, the ignition coil on the 1999, 2000, and 2001 2.0L Honda CR-V is located inside the distributor.
This might make you think that it's near impossible to test it. Well, I can tell you from personal experience that nothing could be further from the truth.
In this tutorial I will explain how to test the ignition coil in a step by step way so that you can find out if it's fried or not.
Contents of this tutorial at a glance:

Download the free ignition coil troubleshooting guide PDF here: Ignition Coil Troubleshooting Guide.

See the youtube video of this tutorial here: How To Test The Ignition Coil (1999-2001 2.0L Honda CR-V).
You can find this tutorial in Spanish here: Cómo Probar La Bobina De Encendido (1999-2001 2.0L Honda CR-V) (at: autotecnico-online.com).
NOTE: You can find the ignition coil test for the 1997-1998 2.0L Honda CR-V here: How To Test The Ignition Coil (1997-1998 2.0L Honda CR-V).
Ignition Coil Circuit Descriptions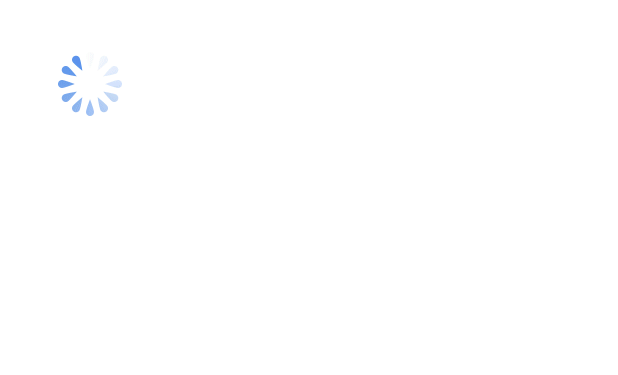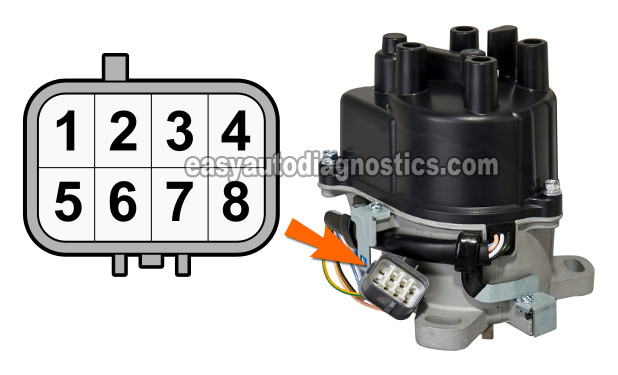 You've probably noticed that the distributor (1999, 2000, and 2001 2.0L Honda CR-V) has a total of 8 wires sticking out of its connector.
Although we don't need to know what each wire does, we do need to find out which wire is the one that feeds the ignition coil with power.
So with that in mind, the table below has a brief description of all eight distributor connector wires:
1999-2001 2.0L Honda CR-V Distributor Connector
Pin
Wire Color
Description
1
YEL/GRN
ICM Control Signal
2
BLU
CKP Sensor
3
GRN
TDC Sensor
4
YEL
CYP Sensor
5
BLK/YEL
Power (+)
6
WHT
CKP Sensor
7
RED
TDC Sensor
8
BLK
CYP Sensor
You can find the ignition system wiring diagram (1999, 2000, and 2001 2.0L Honda CR-V) here: 1999-2001 2.0L Honda CR-V Ignition System Wiring Diagram.
NOTE: As you can see from the image above, the distributor is off of the vehicle. For our testing purposes, we don't need to remove it from the engine because this tutorial is an on-car ignition coil test tutorial.
Making Sure Spark Is Missing At All Spark Plug Wires
One of the things that can make you believe that the ignition coil is bad, may be simply the fact that the engine doesn't start.
But before you follow the test instructions in this tutorial, you need to first check each spark plug wire for spark.
Why test for spark at all 4 spark plugs? Because if there's spark from at least one spark plug wire, then the ignition coil is working. The following tutorial will help you test the spark plug wires: Distributor Cap And Spark Plug Wires Misfire Tests (2.0L Honda CR-V).
By the way: If you do find that you've got 3 spark plug wires not sparking (while one spark plug wire is), then you can conclude that a bad distributor cap or bad spark plug wires are the cause and not the ignition coil.
Just so that you can get an accurate spark test result, I suggest you a dedicated spark tester. The spark tester that I recommend is an inexpensive one called the HEI spark tester. You can find out more about it here: The HEI Spark Tester.
TEST 1:

Testing For Spark Directly On The Ignition Coil Tower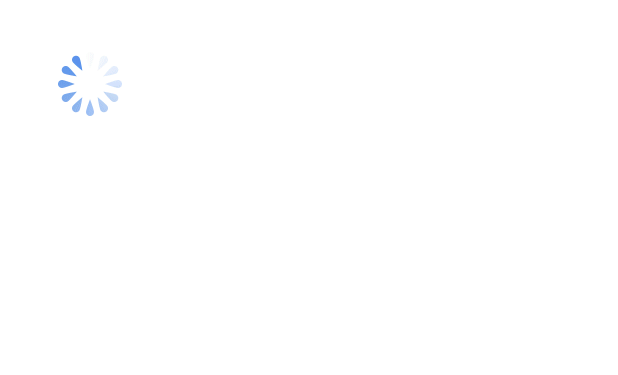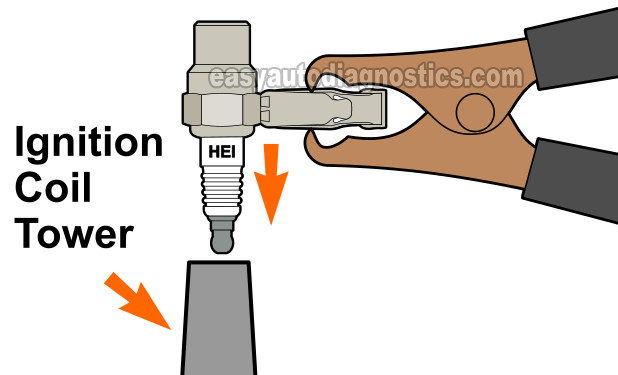 All right, now that you've confirmed that there is a bona-fide no spark condition preventing the engine from starting, we're gonna' test for spark directly on the ignition coil tower.
This test that requires that you remove the distributor cap and place the spark tester directly onto the ignition coil's tower. The illustration above illustrate how to do this.
If you get spark at this point, then you can conclude that you've got a bad distributor cap or rotor on your hands.
If you don't get spark, then we need to move on to the next test section.
These are the test steps:
1

Remove the distributor cap and rotor from the distributor.

NOTE: Removing the distributor rotor is a safety measure.

2

Place the HEI spark tester directly on the ignition coil tower. Ground the spark tester, using a battery jump start cable, to the battery negative (-) post.

3

Have your helper crank the engine as you secure the spark tester on top of the ignition coil tower

4

The spark tester should spark as the engine turns if the ignition coil is functioning.
Let's take a look at what your test results mean:
CASE 1: You got spark. This is the correct and expected test result and tells you that your 1999-2001 2.0L Honda CR-V's ignition coil is not defective.
You can correctly conclude that the distributor cap/rotor are defective and behind your 1999-2001 2.0L Honda CR-V's 'no spark no start' problem and need to be replaced.
CASE 2: You got NO spark. The next step is to make sure the ignition coil is getting power. For this test, go to: TEST 2: Making Sure The Ignition Coil Is Getting Power.