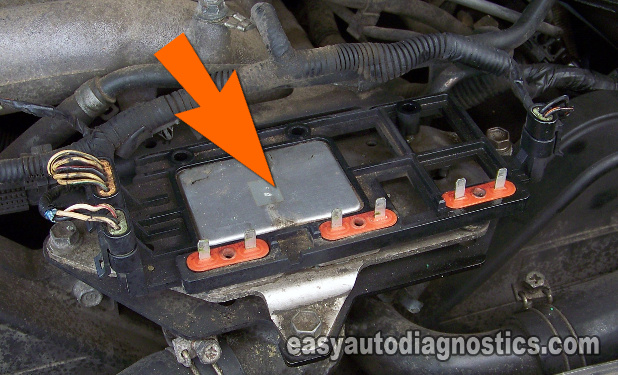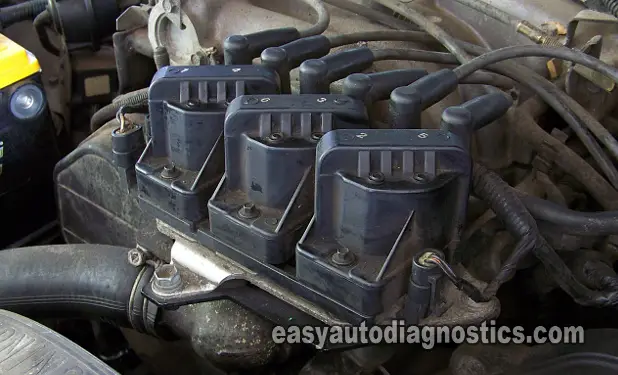 The ignition control module (ICM) on your 3.2L Isuzu Rodeo or Trooper can be tested in 3 easy steps and without taking it off of the vehicle.. Testing the crank sensor is just as easy too.
As you might already know, the ignition control module (ICM) is located under the ignition coil packs on your 1992, 1993, 1994, 1995 3.2L Isuzu Rodeo or Trooper. This article will show you how to test it without a scan tool, all you'll need is a multimeter and a helper to help you crank the engine.
To help you navigate this article a little easier, here are its contents at a glance:
Important Tips And Suggestions
TIP 1: The ICM and crank sensor tests described in this article are On Car and dynamic tests done with the engine cranking... so you've got to be careful. Take all necessary safety precautions.
TIP 2: This article is designed to help you when your 3.2L Isuzu Rodeo or Trooper Cranks but Does NOT Start due to a Lack of Spark. If your Isuzu has at least one spark plug wire sparking, this test won't help you.
TIP 3: If you need to test a Misfire Condition (in other word, your Isuzu starts and runs, but has a Misfire) you should take advantage of this article: GM Coil Pack Tests. This article will help you.
TEST 1:

Making Sure The Module Is Getting Power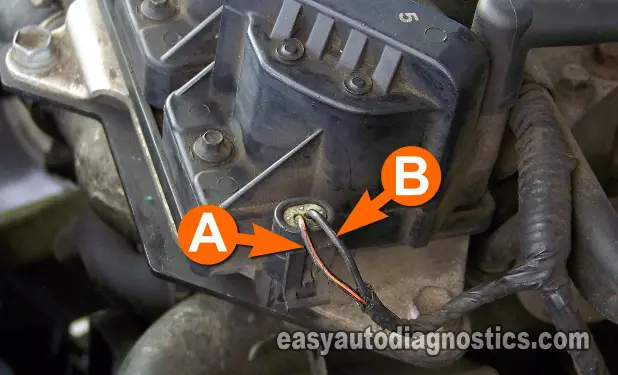 OK, to get this show on the road, you'll test for power first. Power comes in the form of 12 Volts when you turn the key On.
You can use a 12 Volt test light for this test step, or a multimeter (which is the method I prefer, since the result is more accurate).
The following test steps assume you're using a multimeter, this is what you'll do:
1

Place your multimeter's dial in Volts DC mode.

2

With the RED multimeter lead, probe the wire labeled with the letter A, in the photo in the image viewer.

3

Next, the ground the BLACK multimeter lead directly on the battery negative (-) terminal.

4

Then, turn the Key on (but don't crank the engine). If all is OK with this circuit...your multimeter should register 12 Volts DC.
Let's take a look at what your test results mean:
TEST RESULT 1: Your multimeter registered 12 Volts, so far so good, since now we know that the ignition control module (ICM) is getting power, let's go to TEST 2: Testing The Module's Ground.
TEST RESULT 2: Your multimeter DID NOT register 12 Volts, recheck your multimeter connections and retest. If the multimeter still doesn't display the 12 Volts, then this result eliminates the ignition control module (ICM) and crank sensor as the cause of the No Start No Spark Condition on your 3.2L Isuzu Rodeo or Trooper.
Here's why: Without power, the ignition module can't work and this will keep the ignition system from creating and delivering spark to the engine cylinders.