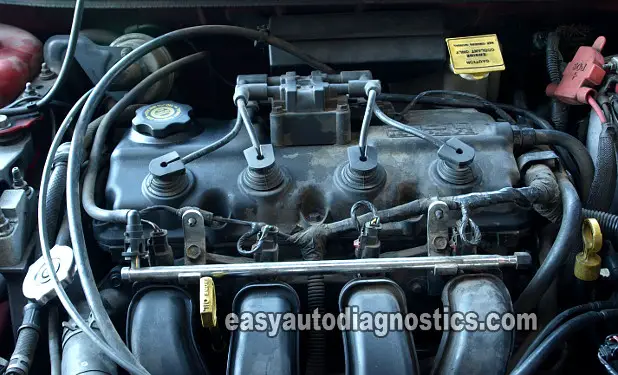 To make this test simple and easy to understand as possible, I'm using an actual example of a coil pack type vehicle. This will be a Dodge Neon (see photo above). This type of system was used on these cars from 1995 to 2010.
The step by step instructions apply to any vehicle with only some very minor variations. Now, in case you need to see other specific examples, well there are 4 specific testing articles that you may need/want to look at:
Also, thru' out this test I'll be making reference to the HEI spark tester. If you have never heard of or seen an HEI spark tester, I recommend the following two articles (within this site) to learn why this is the tool of choice of this article:
OK, before starting, you need to know that this is an ON CAR test. You'll be working around a cranking engine. So, while performing these tests use common sense and take all necessary safety precautions to safeguard your personal safety. You also want to avoid getting zapped by the ignition coil.
Alright start by:
Removing the spark plug wire from the spark plug and attaching the HEI spark tester. Just like in the photo below.
Have an assitant crank the engine up for you.
As the engine is cranking, visually check that spark is jumping from the Center Electrode and across the air gap to the HEI spark tester's metal casing.
You Got Spark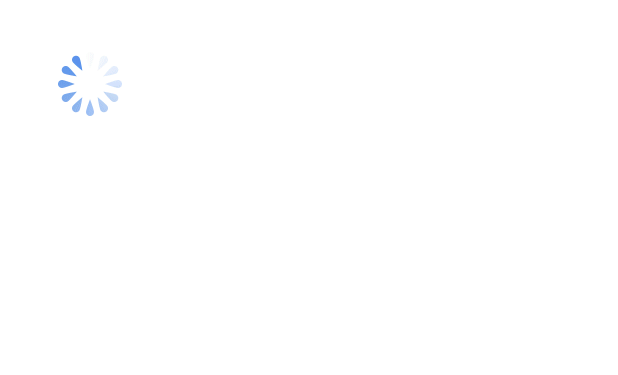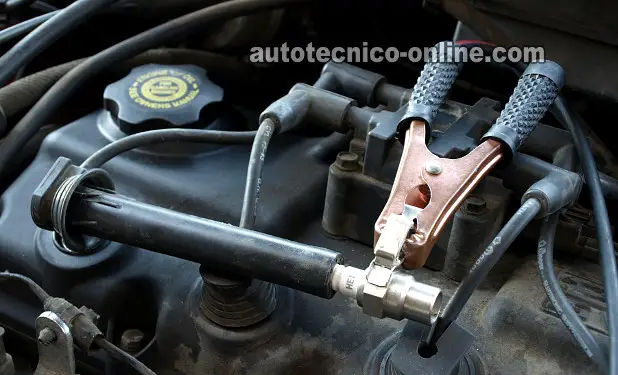 You'll get only one of two results. Either spark or no spark. Lets analyze the spark result first. If you get spark then that specific coil tower does not have a problem. It's doing its job just fine. Now the rest have to be checked in the exact same manner. Why?
Here's why... a Coil Pack is made up of two or three individual ignition coils within one assembly. Each ignition coil (within this assembly) fires two towers. So if you test one tower and it fires off a spark, this doesn't necessarily mean that its counterpart will also. The only way to find out is to test for spark at all of the towers.
If all the towers are producing spark on the HEI spark tester (remember, the only tester I trust is the HEI spark tester). Then the Coil Pack is good and not the source of your problem.
You Got No Spark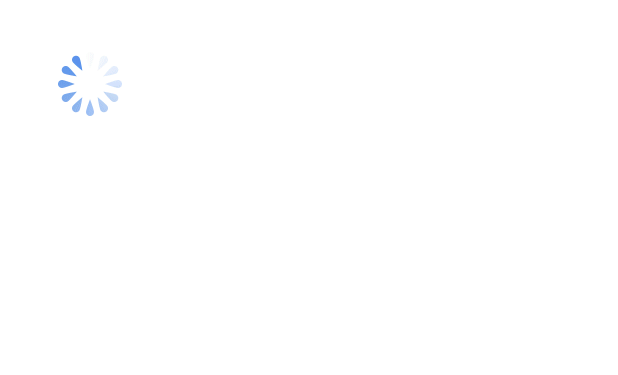 If you get a No spark result, then that Coil Tower could be faulty, or it could be the spark plug wire itself that is bad. We can find out which of the two it is by removing the spark plug wire and attaching the HEI spark tester directly to the ignition coil's tower that isn't sparking. How?
I recommend doing this by attaching a small piece of vacuum hose between the HEI spark tester and the ignition coil pack tower. Also, use a battery jump start cable to ground the Tester. This Cable will also aid in holding steady the Tester on the Coil Pack Tower. Look at the photo to see how this is done.
If after performing the above test you still have no spark, the most probable cause is that the Coil Pack may be bad. I say probable because there's one more test to do to find out. And this is to check for the switching signal from the Switching Device. In this example that we're using (the Dodge Neon), The Switching Device is the fuel injection computer.
But, if you do get spark, then the ignition high tension cable (spark Splug wire) is BAD! This is a very common cause of a misfire condition also. Replace the cables with new ones and repeat the test.
Getting back to testing the Switching Device's Signal... This is a fast and easy test too. Lets turn the page again and see how it's done!