DIAGRAM 2:

1995 Nissan Pathfinder And Pick Up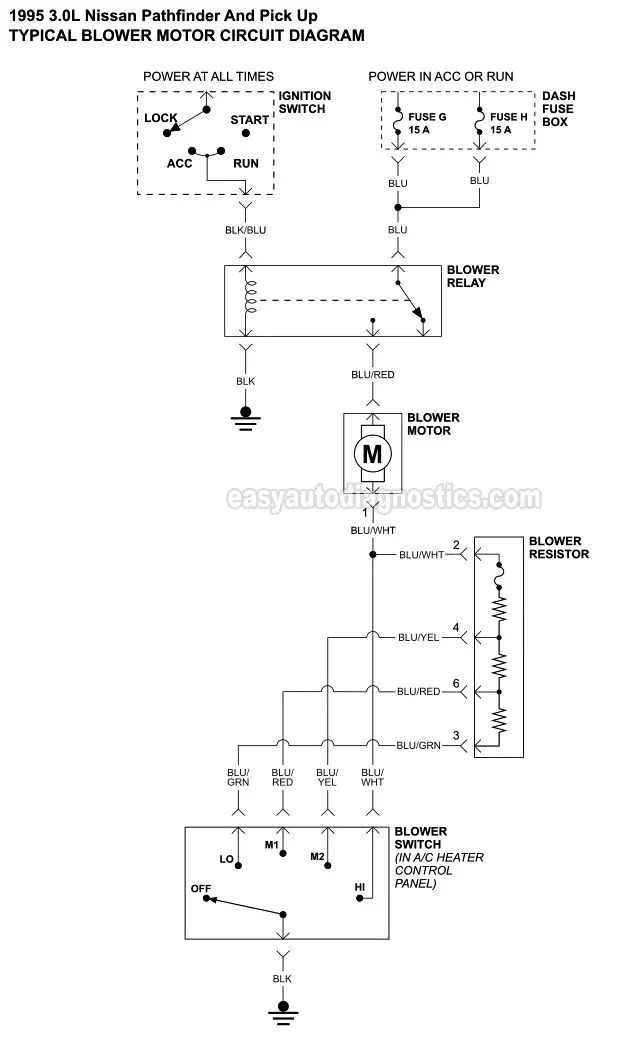 The above typical blower motor circuit wiring diagram applies only to the 1995 3.0L Nissan Pathfinder and Pick Up. It includes the following circuits: blower motor resistor assembly, blower switch, and blower motor.
The following tutorial explains how to test the blower motor: How To Test The Blower Motor (1990-1995 3.0L Pathfinder And Pick Up).