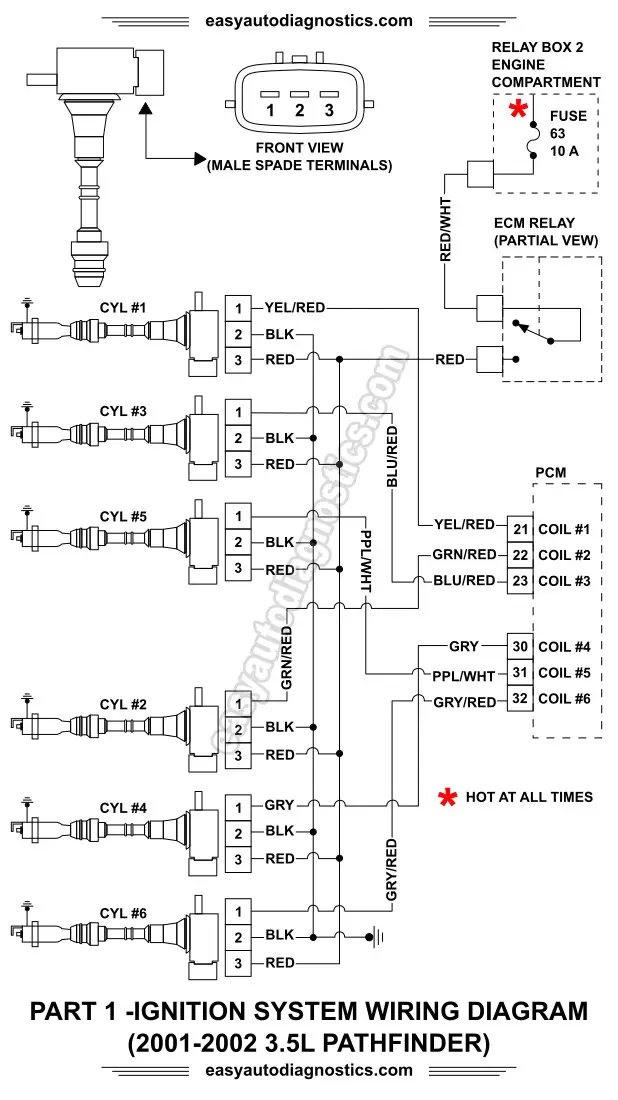 Here's PART 1 of the ignition system wiring diagram. This wiring diagram applies only to the 2001-2002 3.5L Nissan Pathfinder.
In this simplified wiring diagram, you'll find all 6 ignition coil circuits. In the next page you'll find PART 2 which includes the crankshaft and camshaft position sensor circuits.
Ignition coils #1, #3, and #5 belong to engine bank 1. Ignition coils #2, #4, and #6 belong to engine bank 2.